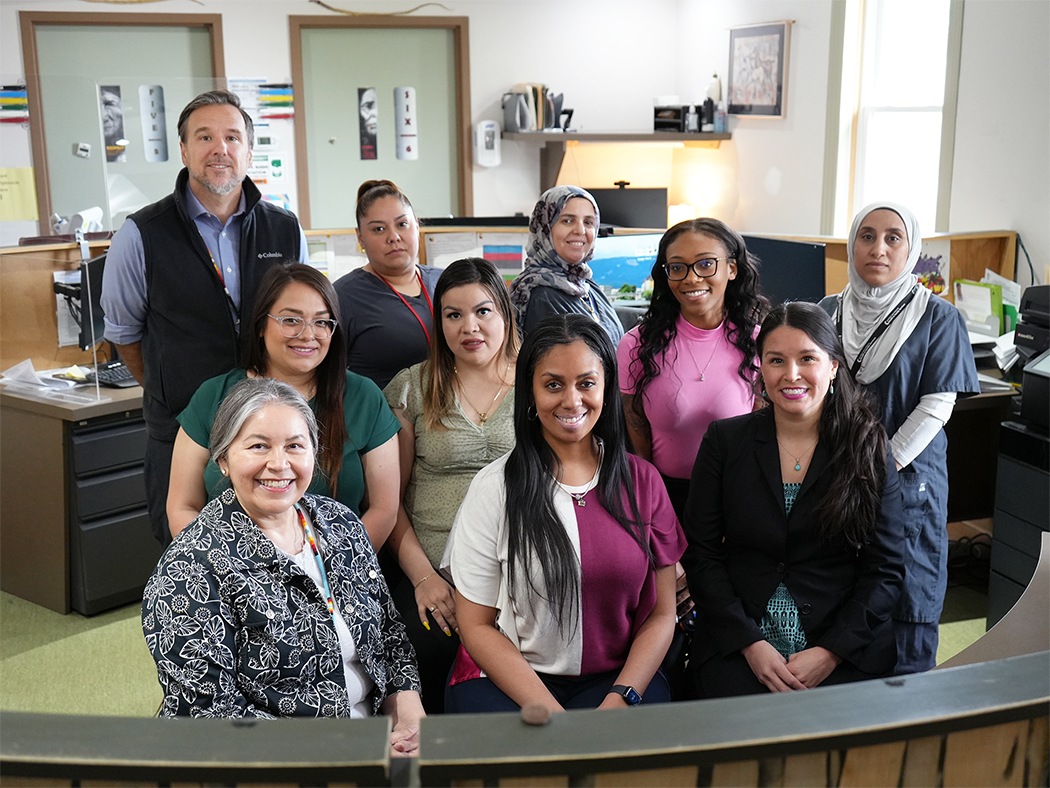 TRUSTED CARE, WITH YOU IN MIND
For Questions or to Make an Appointment Call: (313) 846.6030
A medical home is a team approach to providing total health care. Your medical home team will include your health care provider, others who support you, and most importantly—you! AIHFS is CARF accredited as a certified "Health Home". A health home is a healthcare delivery approach that focuses on the whole person and integrates and coordinates primary care, behavioral health, other healthcare, and community and social support services.
You will have a chance to explain the things that are important to you.
After hours questions can be answered through the Call4Health help line at (810) 487-4377
Services by Appointment
Family Practice Medical Clinic, including primary care, pediatrics, chronic disease management, physicals, referrals, and telehealth. 
Vaccines and Immunizations 
Physical exams 
Sports physicals 
Well-child checkups 
Wellness visits 
Maternity outpatient medical services 
Women's Health Care, including Breast and cervical cancer screenings
Men's Health Care
Diabetes management 
Chronic disease care
Cancer screenings 
Colorectal cancer screening referrals
STD, STI, HIV, and Hepatitis C testing and PrEP 
Referrals for specialty care, traditional healing, and other support services
Urgent and same-day care
COVID-19 Testing
COVID-19 Vaccines and Boosters
Your Medical Home
Work Out A Plan
By Appointment
For Your Visit
Help you manage your health care

Help answer your health questions

Listen to your concerns

Work with other medical experts if necessary

Coordinate your care through additional services

Encourage you to play an active part in your own health care
Is personalized or created just for you

Coordinate your care with other health care providers to better manage your health

Connects you with your health care team       
Working with your team may improve the quality of your health care and shorten the time it takes to get that care.
Breast and cervical cancer screenings

Chronic disease care

Colorectal cancer screening referrals

Flu Shots

Family planning and Birth Control

HIV, STD and Hepatitis C testing

Immunizations

Men's health care

Physical exams

Referrals for speciality care, traditional healing, and other support services

Sports physicals

Urgent and same-day care

Well child checkups

PrEP
Come 15 minutes early to process paperwork. (45 minutes for new appointments.)

Bring financial information (Current tax return or copies of pay stubs) if applying for discount fee programs.

Bring a Certificate of Indian Blood, if applicable.

Bring information about any medical care you received elsewhere since your last visit.

Bring your private, Medicaid, or Medicare insurance card.

Bring any medications you are currently taking. Bring immunizations records.