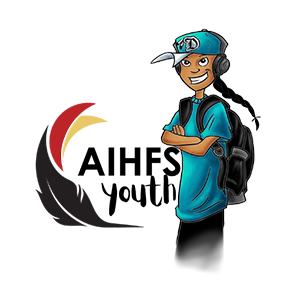 AIHFS offers two youth and young adult programs, Dream Initiative program for youth ages 5-17 and the I-LEAD program for young adults ages 18-24. Each program has age-appropriate activities that promote cultural prevention and healthy lifestyle choices. We integrate the activities with our Supplemental Nutrition Assistance Program Education (SNAP-ED) and our Native Connections Program.
Follow us on TikTok and Instagram: @ypaihfs 

Dream Initiative is youth group program that occurs after and out of school  for youth ages 5-17. This program is designed to teach, motivate, and stimulate the youth on the importance of culture, prevention, and education as it pertains to the Native identity, everyday life skills, traditional practices, mental health and creative expression. The youth groups are held school year round with our Little Dreamers youth group ages 5-10 and our Dream Seekers youth group ages 11-17. We also have a Summer youth group that is 9 weeks long starting the last week of June through August from 10am – 3pm Monday-Thursday.
Youth & Young Adult Programs
LITTLE DREAMERS Ages 5-10
Looking to build a foundation of learning that entwines culture and community for a place where youth can come to learn their Native identity?
Little Dreamers is for youth ages 5 through 10 and focuses on developing their interests and strengths in various subjects. Little Dreamers is an amazing place to begin learning through fun and engaging activities. Little Dreamers starts at 5 pm with a smudge and prayer. Programming ends at 7 pm with a closing circle led by youth and staff.
Some Activities Include:
Cooking Classes

Traditional Storytelling

Arts and Crafts

Language Activities (Anishinaabemowin)

Games and More!
Requirements:
Residency: No Requirements

The program is designed for Native American youth but is open to youth of all backgrounds

Income: No Requirements

Ages: 5 to 10 years old
Date and Time:
Mondays and every 1st and 3rd Thursday from 5:00-7:00 PM 
For any questions regarding programming, please contact:
Email:  youth@aihfs.org or Phone:  (313) 846-3718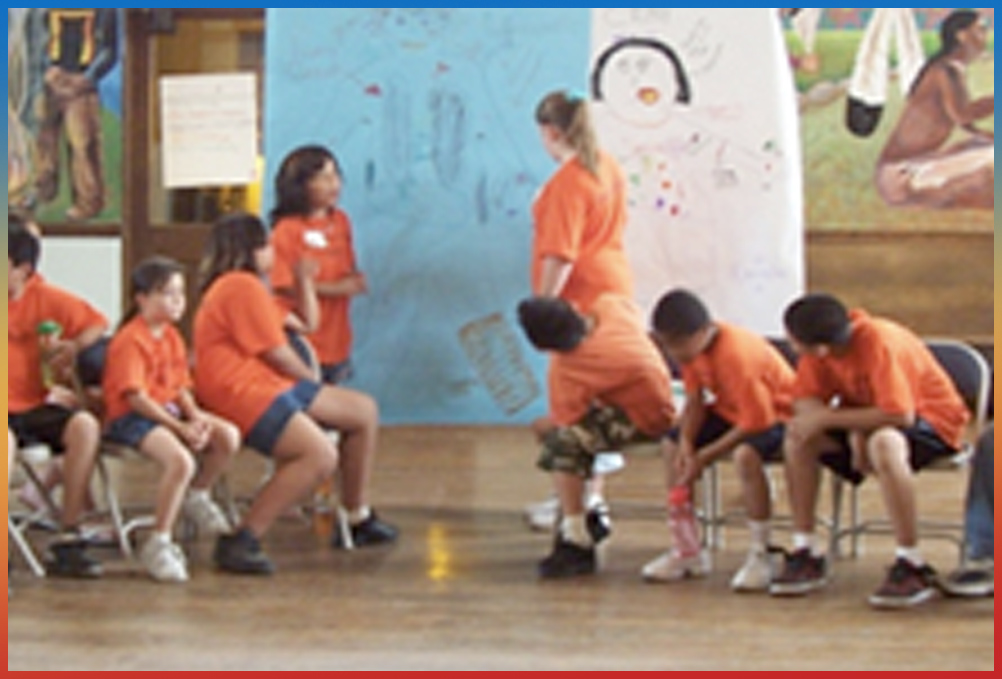 Youth & Young Adult Programs
DREAM SEEKERS Ages 11-17
Since 1992, The Dream Seekers program has been building a positive support network for Native youth and families while exploring ways to live healthily and break the cycle of drugs, alcohol, tobacco, and violence. The program focuses on balancing the physical, mental, emotional, and spiritual needs of our youth and families. The Dream Seekers program incorporates the Seven Grandfather Teachings (bravery, honesty, humility, love, respect, truth, and wisdom) in its weekly curriculum. 
Some Activities Include:
Cooking Classes

Traditional Indigenous games like Lacrosse

Physical activities like archery and canoeing

Cultural field trips 
Requirements:
Residency: No Requirements

The program is designed for Native American youth ages 8-17 but is open to youth of all backgrounds

Income: No Requirements

Ages: Youth Program: ages 11 to 17 years old
Date and Time:
Tuesdays and every 1st and 3rd Thursday from 5:00-7:00 PM

 
For any questions regarding programming, please contact:
Email: 

youth@aihfs.org

or

Phone:  (313) 846-3718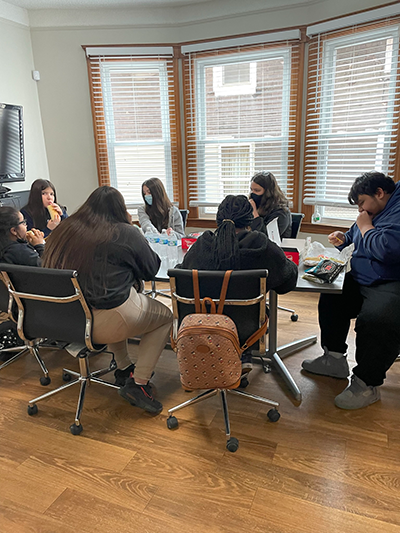 Youth & Young Adult Programs
I-LEAD Ages 18-24 years old
is our Indigenous Leadership, Empowerment, and Develop program for older youth and young adults between the ages 16-24. This program is designed to help prepare young adults for adulthood. I-LEAD offers a young adult talking circle, college prep resources, workforce development tools, life skill readiness and more. I-LEAD is an intentional program that empowers young adults to be resilient and gain the necessary skills to help them navigate and create a healthy future for themselves
Requirements:
Residency: No Requirements

The program is designed for Native American youth ages 18-24 but is open to all backgrounds

Income: No Requirements

Ages: 18 to 24 years old
Date and Time:
3rd Tuesday of the Month from 6:00-7:00 PM
For any questions regarding programming, please contact:
Email: 

youth@aihfs.org

or phone:  (313) 846-3718