Welcome to Pow wow in the D!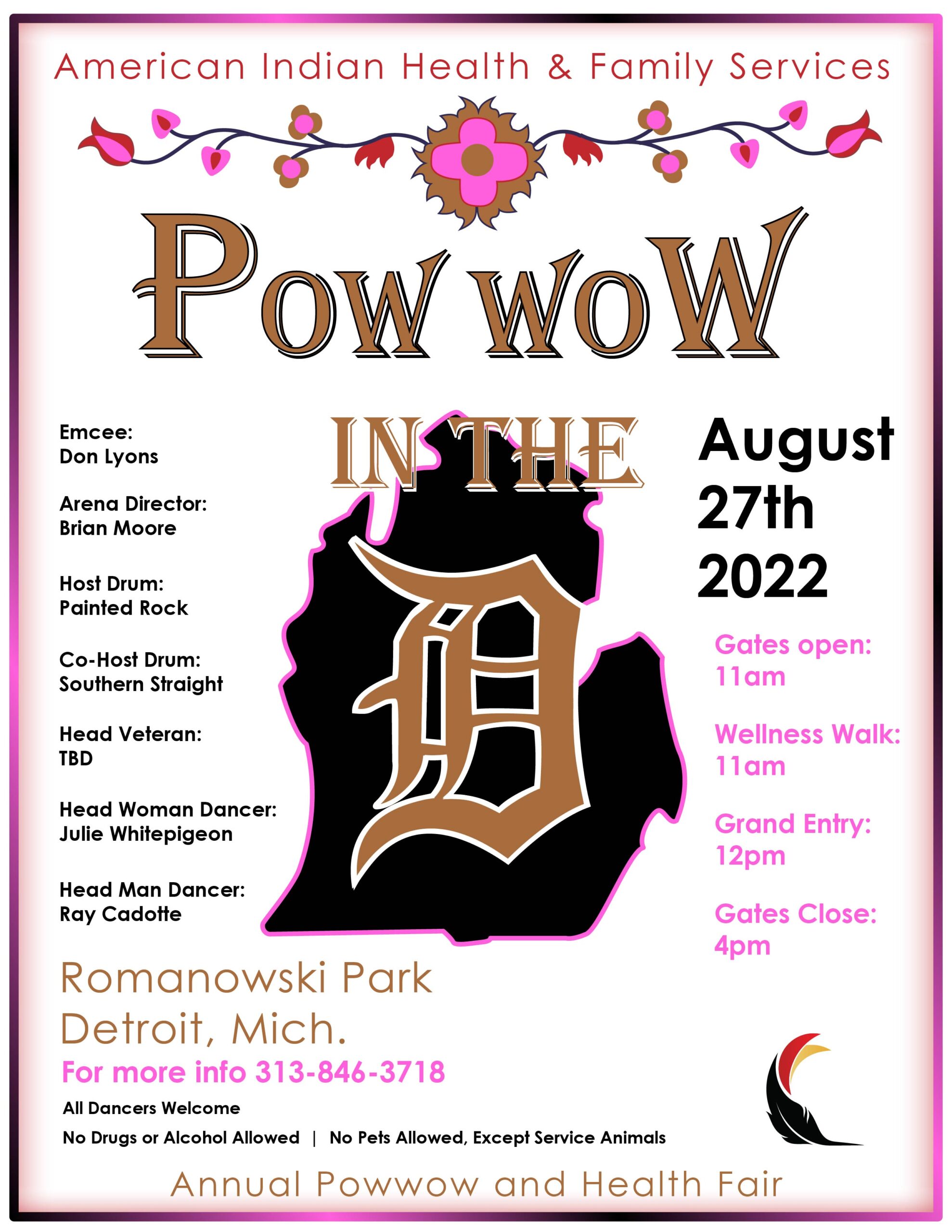 Annual Pow wow and Health Fair
Pow wow in the D!
Since 2010 we have held an annual traditional powwow and health fair, until covid changed that in 2020. We are excited to share that "Powwow in the D" will be returning this August 27th!  We invite everyone to attend this celebration of life and to experience what so many people have said is one of their favorite events we provide for the community.
We are also pleased to announce the return of our Wellness Walk. Make sure to get there right as we open at 11am to participate. See pictures from 2018 Walk below.

We will also have "Pow wow in the D" t-shirts available for purchase that day. Make sure to get yours early in case we run out. See the mock-ups below.
For more info about today's activities,
Ph. (313) 846-3718
Available for purchase that day
T-shirts